brendonval wrote:

Naa man to'y DOG SHOW sa atung Naga pag May 8... ?
naa mo'y balita atu?
I just wish that there plan to conduct a "Dog Show" to our beloved home town will come true….
The mean point only is, "We" the NAGANIANS" will learn and could have a knowledge about Dogs compare to some other Town or City…
Because I heard that some people concluded that the Rotweiler and German Sheperd is a dangerous type of dogs and the other also
saying that the Pitbull is much dangerous compared to all others..
But they are totally wrong……Say an Example, the Pitbull….…Pitbull came from the name "Pit and Bull". In old Generation most
especially in Western/Eastern country, one of there enjoyment is to let the Dog fight in Arena or Pit. They called all the dogs there in Pit as, "Bull". All the dogs
participated on that game were trained to fight and the winner always is this type, and they named it "PitBull"….Now they upgrade the Blood line of Pitbull dog,
from Fighting type then to showtype and the last new Updraded genaration is the Pitbull Bully…Pitbull bully is a short dog with a huge
body & muscle and most of the breeders trained them for pulling heavy weigths…
Really, Dogs behavior depend upon us "the owner" who care and show their love with them… But Prior to purchase any, just ask 1st
your self if you really need a dog for your companionship or is your family will welcome them??? If not, I will suggest not to keep any
dogs @ home because a Dog needs our attention & care and it will make them crazy if we fail to manage them well.
If you decided to adapt or own a dog, I can give you some simple guides to select prior to purchase. Please see below points.
1) You Can select any type of Dog as you wish
2) Check or ask directly to the breeder about the Blood Line or the Pedigree.. (Blood Line or Pedigree is very important "same as people")
3) Choose the puppy or Pits who will contact you @ your Eye (Eye to Eye)…Because that behavoir, is the standard attitude of dogs
that they are willing to accept any order from the Boss or the Owner….
Above guide lines are very simple to follow but very usefull or important….. If you have already one, pls don't forget to socialize them.
Expose them in the public by means of dog walk, even 3 times a week min. and a 1 hr every walking session...
By the Way, theres a good opportunity to all Naganians having an in heat Bitch (Female Dog ready for mating). We have a very nice high
grade Male Siberian Husky and Pitbull Bully open for stud ..They are both having a good Pidegree and excellent Temperament.
The Siberian Husky are having 26 Redmarks "PCCI Registered" and the Pitbull Bully is a UKC Registered.…If you have a friends or
relatives they are most welcome and we can give them a good discount "for Naganians only"… Please See Pic Below and if they
want to see the Dogs personally, please feel free to contact this No.(+ 63-9213761589 ) or else you can visit directly the
"Joe-Als Convenience Store" and look for Omen or Richard the "Dog Walker".
[img]
[/img]
SUMO d' Husky
[img]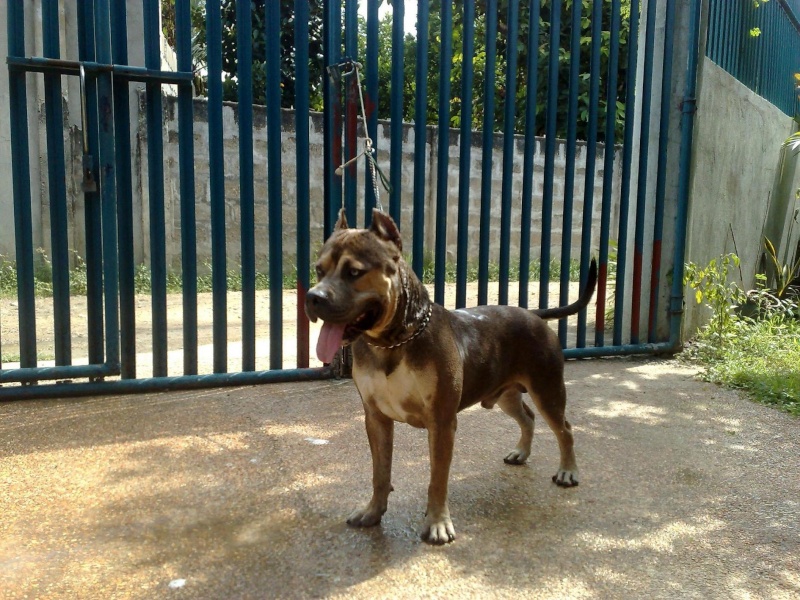 [/img]
GAARA d' Bully